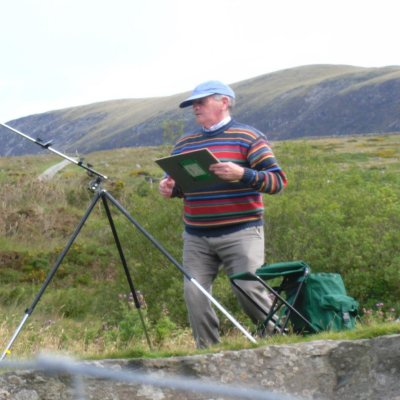 BIOGRAPHY
I started to paint in middle age when my wife bought me a set of watercolour paints as a Christmas present.
I grew up in rural surroundings and have always been fascinated by old farmhouses , cottages and churches which unfortunately, in many cases, are fast disappearing due to decay or modernisation. I believe this lends a sense of nostalgia to much of my work.
Although I was initially inspired to work in watercolours, I also work in oils and pastels. Most of my work is done 'en plein air' which, I believe, gives my paintings a sense of immediacy.