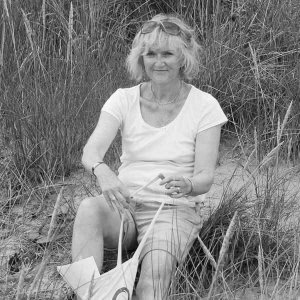 BIOGRAPHY
My inspiration to paint has often started in Wales. 'Snowdon Horseshoe' was a painting that I developed from a sketch one very overcast afternoon just before the Heaven's opened! And 'View from Grace's window' was indeed my daughter's lovely view of Aberystwyth pier! She is lucky enough to live in Aberystwyth and introduced me to Oriel y Bont. Currently I am looking forward to developing some paintings of the Mawddach estuary.
I have always felt that observation underpins everything that I create, but over the years I have wanted to develop more from a subject. Elements of abstraction have become significant. I aim to sift out the essentials of an image without actually losing the subject. This can be a challenge as there often seems to be an argument between detail and simplicity, but it's worth the battle.
Teaching art is another aspect of my work. I enjoy sharing my passion for painting, working with adults in the community and people with health issues. I obtained my B.A. in Birmingham in the early 1990s, specialising in painting, with some ceramics and printmaking. Prior to that time, I studied painting and ceramics when I completed my B.Ed. in Sussex. I now live in Solihull in the West Midlands.