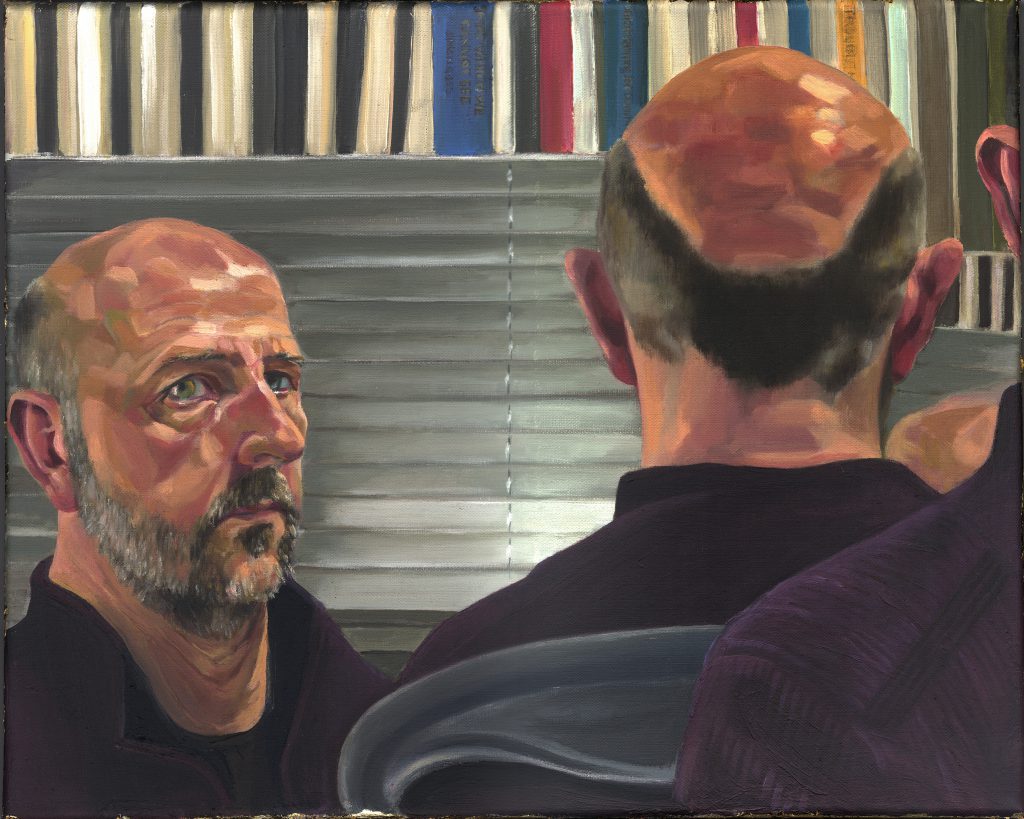 BIOGRAPHY
I am an artist, writer and graphic designer based in Swansea. Originally from Brynamman, I was educated at Amman Valley CS, Dyfed College of Art and Swansea Metropolitan University, gaining a MA in Visual Communication (Contemporary Dialogues) in 2011.
After a long career in the visual arts as a graphic designer, illustrator and lecturer I decided to make more time for my painting which included figurative art, portraiture and lately, landscapes.
Since college in the early 1980s I have attended, or run, regular life drawing sessions. I started painting portraits in oils seven years ago and began painting landscapes 'au plein air' to broaden my skills and to develop a more painterly side to my work. Earlier this year I had one of my portraits painted during lockdown accepted for the Royal Society of Portrait Painters annual exhibition at the Mall Galleries in London. I recently had an article about my landscape painting published online in the Counter Arts magazine – https://medium.com/counterarts/alone-under-the-sky-919c5462c927
I describe myself as a 'husband, dad, rugby sufferer and occasional draftsman in the classical sense'.
I am a Welsh speaker and married with four adult children and a cat.