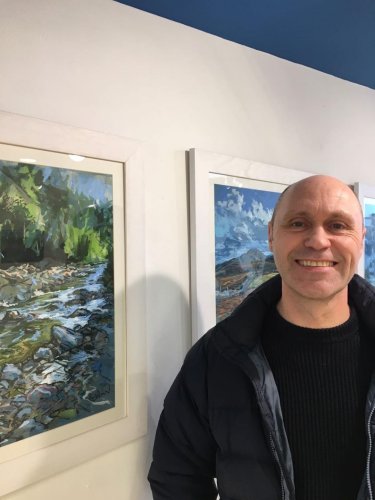 BIOGRAPHY
I am a practicing artist and 'en plein air' tutor who grew up on the beautiful coast of West Wales.
Sketching is at the heart of my work. This is integral to the development of a piece and indeed at times, forming part of the painting itself.
I continue to draw inspiration from the landscape, although subject matter and application at times can be very different.
I adore using colour and line while interpreting the light, weather conditions and a love for the materials. I work directly in the field (literally on many occasions!) from sketches created outside as well as notes and photographs taken on location and continued back in the studio.