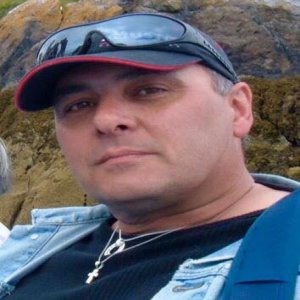 BIOGRAPHY
I am a Welsh Artist born in Carmarthen just a stone's throw away from the 'Old Oak' of Merlin's fame. Brought up in Angle, Pembroke and Tenby, I was always an Art enthusiast from a very young age. I was always drawing, painting and colouring, anything and everything, and was always the first to be approached to illustrate or design school magazines or posters for plays. After two years in 6th form, I went to study Natural history Illustration at Carmarthen College of Art. Fascinated with nature as well as Art here I could combine the two and after 4 years of study I was awarded 'Student of the Year'. I was soon asked back as part-time lecturer and at the age of 23 published my first book 'The Heart of Wales Line'. After a successful period in lecturing and Illustration I travelled to pursue a career in publishing with some of the top publishing houses. I have worked for several London Publishers, and held the post of Senior Art Editor for Dorling Kindersley Children's book division, where I designed and produced over 40 books for DK including the highly successful and world famous 'Incredible cross sections' books.
During this time I would spend a lot of time in Bookshops and Galleries studying Art and painting, I remember looking at some books, Hockney, Matisse, Picasso and others and thinking, that's what I want to do! A book in Foyles about a little known Cornish Artist caught my imagination, Alfred Wallis, his work so simple and naive yet it was so instant and appealing and caught the atmosphere of a bygone age of the Cornish Coast! I was hooked! I started sketching and developing my own style and colour palette but based on the West Wales coast. The style and work I am now known for was born and very soon I was immersed in my work and painting. I returned to Wales and began illustrating and painting from New Quay. Here the painting side of my work started to develop with the influence of the sea and the Welsh Coast very much in my blood.
I am so inspired by the beauty I see around me and develop new variations all the time, that's what keeps my work fresh and alive. I also try to look for new and different perspective on the harbours and coves each time I start a new painting, they are most often painted in a more traditional, representational style but I like to change things a little and try new things. I've exhibited in over 50 shows in the last 15 years and continue to paint from Wales with plenty of new work on the horizon and a few new surprises to share.