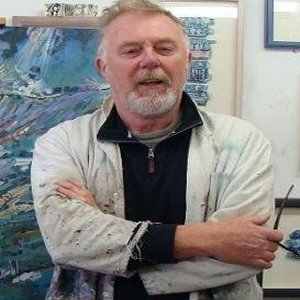 BIOGRAPHY
Originally from Cross Hands in Carmarthenshire, I now live and work in Cardiff where I am a member of Old Library Artists Ltd; an artist led cooperative based in Canton.
After attending Trinity College Carmarthen, I worked as a teacher for several years before becoming a full time artist in 1990.
Using a wide range of media, from acrylic to assemblages; I have developed a vibrant and energetic style that is line driven and largely narrative based which reflects my on-going interest in landscape and story-telling.
I am also an illustrator and my images have enriched volumes and covers by many Welsh writers and poets.