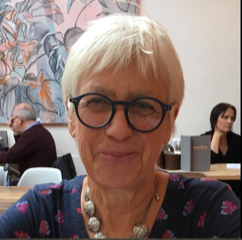 BIOGRAPHY
I am a contemporary artist artist working from Aberystwyth and from Provence in the south of France.
My primary interest is in portrait and figure figurative. I aim to express honestly the thoughts and feeling of the sitter, concentrating on composition, draughtsmanship, close observation and subtle use of colour.
I also enjoy painting the everyday things that surround us, exploring in particular the effect of colour, light, shadow and space, and the relationship of the objects on another : this excites and absorbs me.